Elle Macpherson (Janine Lecroix)
Janine was Joey's roommate when Chandler moved in with Monica. We don't remember seeing Joey fall in love many times during Friends, but one of the few times he claimed to have found the apple of his eye, was when Janine arrived. She is an internationally supermodel and this year in March she turned 57. She is still beautiful, right?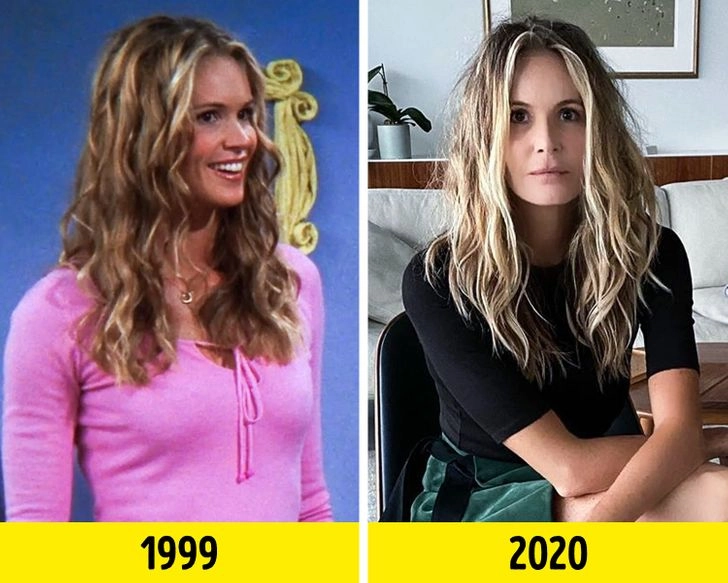 Jon Favreau (Pete Becker)
Pete was Monica's boyfriend during season 3. He was an extremely rich boyfriend! On their first date they went to a romantic Italian restaurant, in Rome! He bought her a restaurant where she could become the chef she always wanted to be. Jon Favreau is an amazing actor and a renowned producer who has worked on movies like The Lion King (2019) and The Avengers franchise.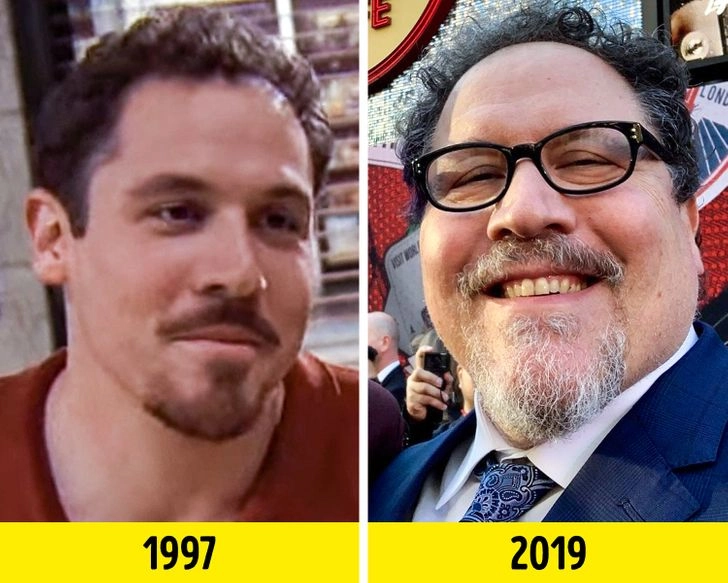 June Gable (Estelle Leonard)
Estelle was the talent agent handling Joey's career. She had a weird look but her unique character was loved by all Friend fans. June Gabe went on to play in TV shows and movies like The Week Of, but she was already a successful Broadway actor before her role in Friends.
Cole Sprouse (Ben Geller)
For many of us he is still that little boy who loved to play pranks on people, but Ben has grown up! Cole Sprouse actually has a twin brother named Dylan. They starred in a TV show called The Suite Life of Zack & Cody. Today, he is playing Jughead Jones on TV series, Riverdale.
Jane Sibbett (Carol Willick)
One of the most well-known roles in her career was that of Carol, Ross' first wife. She left him when she falls in love with her friend Susan (Jessica Hecht). She is a recurring character in the series, since she has a son, Ben, with Ross. She has worked on Herman's Head and It Takes Two. She is still close to Jessica.
Jessica Hecht (Susan Bunch)
Susan and Carol are a great couple and are very popular among Friends fans. She went on to pursue an ambitious acting career. She took part in movies like Whatever Works and Dan in Real Life where she worked with Steve Carell. She also appeared in TV series Breaking Bad.
James Michael Tyler (Gunther)
Gunther is the recurring character who has the most appearances in the series, aside from the main characters. He won everyone's affection because of his great love for Rachel. James had worked in cafés before, and even though he started out as just another extra, he was chosen for the role because he was the only one who knew how to work an espresso machine.
Sadly he passed away this year.
Paul Rudd (Michael "Mike" Hannigan)
The best part of the love story between Mike and Phoebe is how they meet: Joey was supposed to introduce Phoebe to someone, but he totally forgets about it. When their double date starts, Joey improvises and claims to know, Mike. Of course, he didn't have a friend by that name, so he starts yelling "Mike!" in the restaurant and that's when Paul Rudd enters the scene. Besides Friends, Rudd has had a successful career as a comedian and now he is well-known for playing Ant-Man.
Noelle and Cali Sheldon (Emma Geller-Green)
Noelle and Cali, twin sisters, were famous before they even realized it. They were barely one year old when they were playing the beautiful Emma, daughter of Ross and Rachel. After Friends, they worked on a few short films together. Time flies!
Alexandra Holden (Elizabeth Stevens)
Elizabeth was Ross' girlfriend during season 6. She was often the subject of jokes among the group because of the age difference between Ross and her. She was not only younger, but she was also a student of Ross' at the university he taught at. The relationship doesn't end well.
Maggie Wheeler (Janice)
Janice is definitely one of the most charismatic characters in Friends. Her line and her laugh are an irreplaceable part of the series. Since Friends, she has appeared in several movies and series, always in supporting roles.
Mitchell Whitfield (Barry)
Barry was left at the altar by Rachel, as we learned in the first chapter of Friends. He is a very influential character in the history of the series, especially in the first seasons.
Cosimo Fusco (Paolo)
Cosimo played the charming Paolo, an Italian stud that Rachel met during a power failure. They fell in love and Ross got so upset.
Tom Selleck (Richard Burke)
Tom is a famous actor who is the winner of a Golden Globe and an Emmy. He jumped to fame after starring in the series Magnum P.I. In fact, he's worked in so many series and films that people don't automatically think of him as Richard from Friends. But his part was still important.
Helen Baxendale (Emily Waltham)
Helen is British, like her character. She is also known for playing Rachel Bradley in Cold Feet. However, she has decided to move away from fame and focus on her family.
Steven Eckholdt (Mark Robinson)
He changed everything in the series forever when Rachel gets her first job that she really likes at Bloomingdale's. Of course, he's the main reason behind Ross and Rachel's first breakup, because of how jealous Ross gets when he's around.
Tate Donovan (Joshua Bergin)
Jennifer Aniston and Tate Donovan were actually a couple and by the time they were working together on Friends, they were in the middle of a breakup. Imagine having to work with your ex on a daily basis and if that wasn't enough, having to act like you are in love with him.
Lauren Tom (Julie)
After her appearance on Friends as Ross' girlfriend, she continued working as a voice actor for well-known cartoons like Futurama.
Aisha Tyler (Charlie Wheeler)
She started out dating Joey, but ended up dating Ross. She ended up leaving Ross for her ex-boyfriend.
Hank Azaria (David)
Hank is actually not very well known for his role in Friends. Instead, his most defining role was the voice over for several Simpsons characters, like Moe Szyslak, Chief Wiggum and Apu!